wedding invitations
Tuesday September 05th, 2006 04:16 PM
We finally finished our wedding invites!




To make them we:
*cut giant sheets of handmade (not by us) paper down to size
*traced the acorn picture for the cover onto vellum and embossed it
*attached the acorn picture with photo-corners because every type of glue looked awful
*printed all the info for each sheet onto vellum and cut those down to size
*perforated the RSVP cards so that once they're filled out the guests can just tear them out and pop them in the mail
*embossed an acorn stamp onto the back of the postcard RSVPs
*hole punched them and tied all the layers together with a bit of ribbon

It seemed a lot easier/quicker in my head, but then isn't that how all projects turn out? :)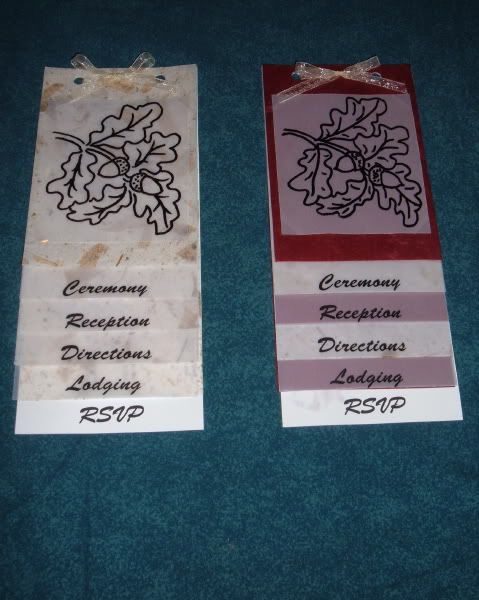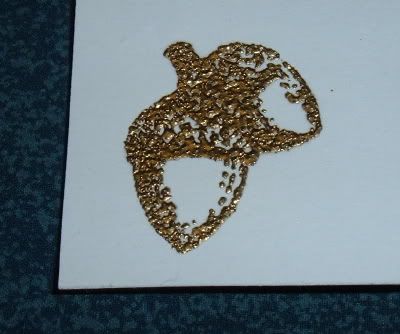 permalink | comments(3)
New Shirt
Sunday August 06th, 2006 05:47 AM
Here's my latest stencil/new squirrel shirt...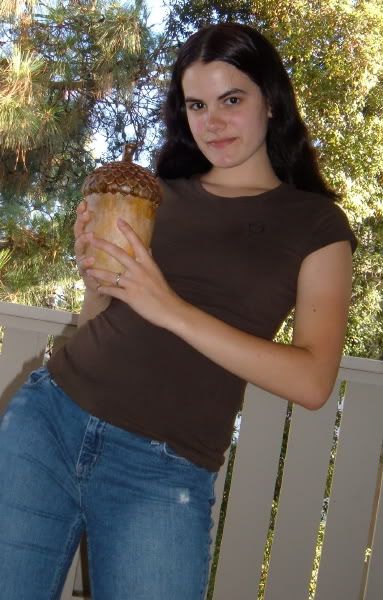 Gotta love the oversized acorn (from Joann's Fabric, of all places). I've always thought that squirrels looked really cute on the outside but are rather evil on the inside.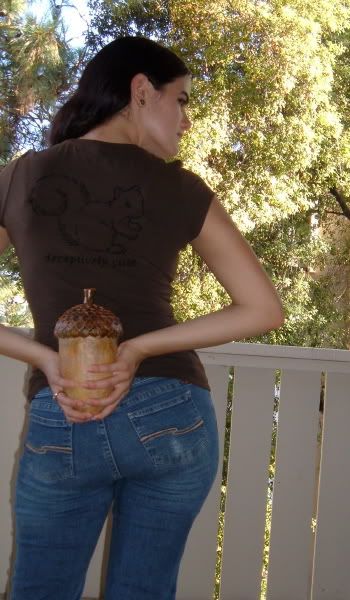 front:



back: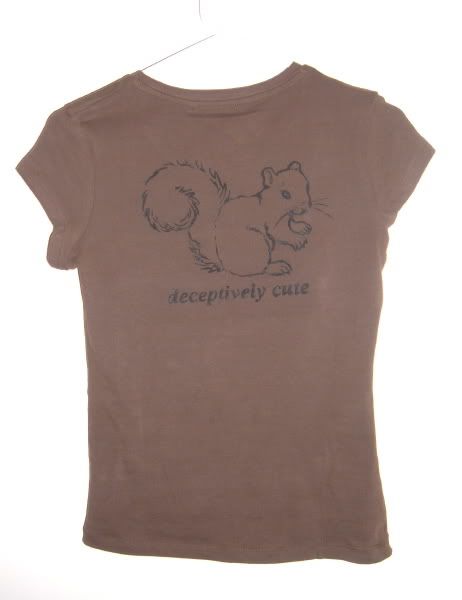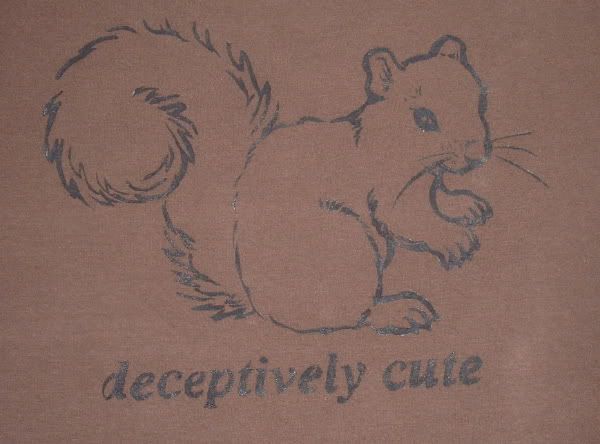 permalink | comments(2)
New Shoes
Monday July 31st, 2006 04:28 AM

I think all of kurt halsey's (www.kurthalsey.com) stuff is adorable, especially anything involving cats. My boy bought me some of those vans that everyone has, on super clearance, and they we're far too boring to be left alone...
Before: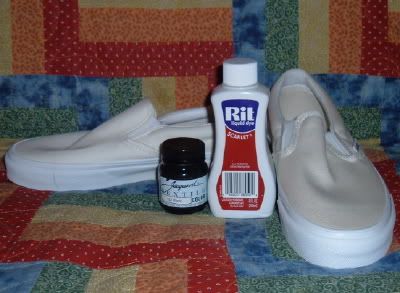 After...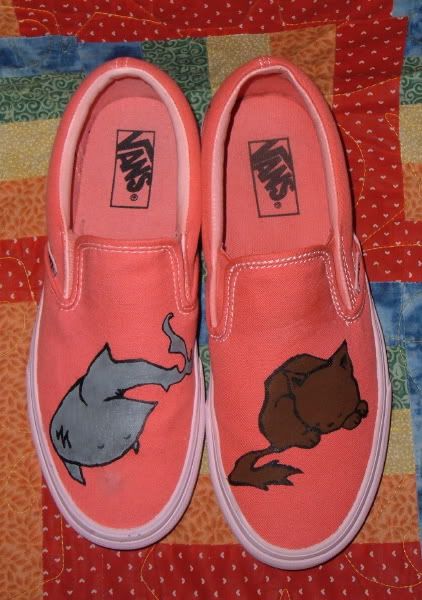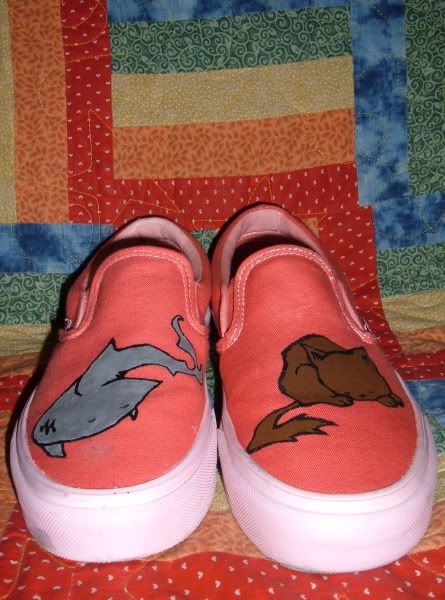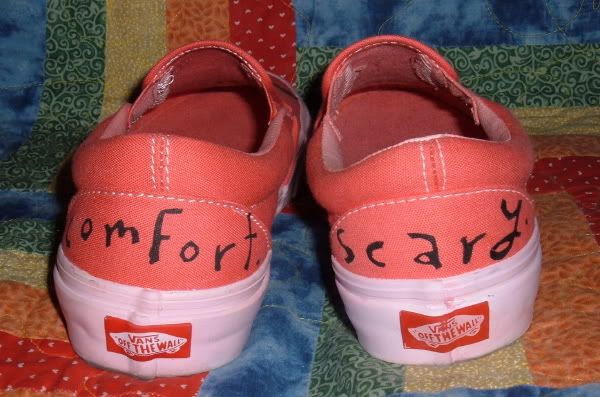 permalink | comments(6)
Mommy Monster
Friday July 14th, 2006 06:10 PM


We had one of those big furry ikea pillows. It got washed, pillow died, pillow cover has just been sitting around waiting to be turned into stuffed monster. But first I needed to come up with a way to take advantage of the zipper...and then it struck me: baby monsters!

Before: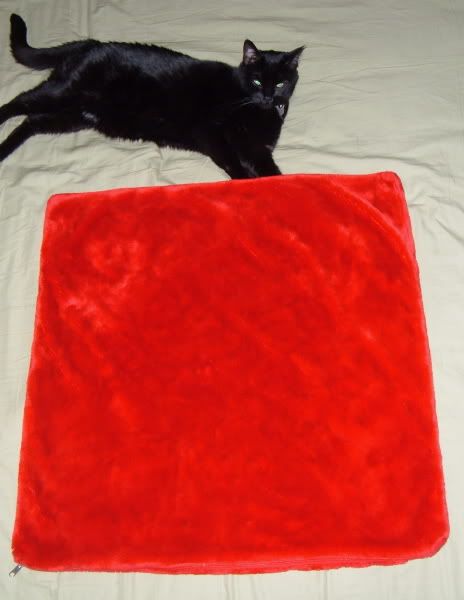 After:



Closed:



Open: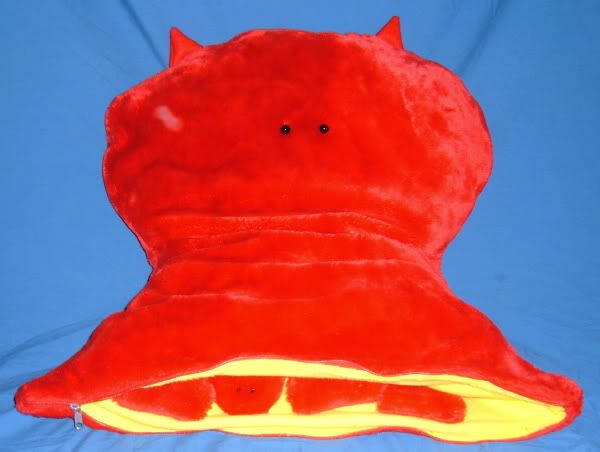 Babies!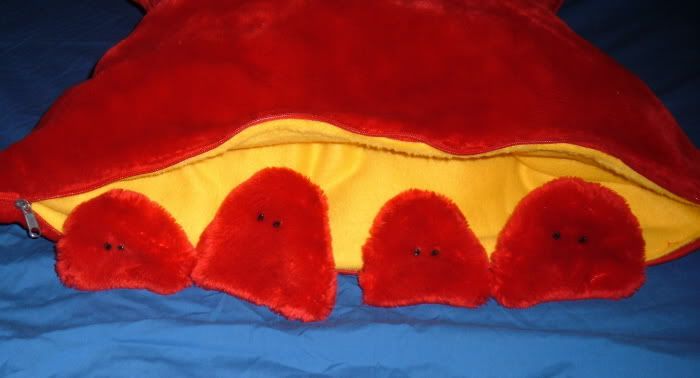 permalink | comments(2)
Fat Cat
Saturday May 06th, 2006 04:50 PM
I've become addicted to making stuffed animals again...

Empty:




Full: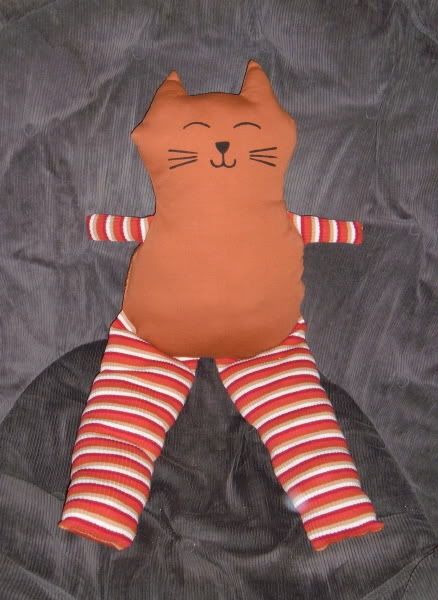 His body is made out of a hideous turtleneck and his legs are from the sleves of another shirt that didn't fit. I made a stencil for the face.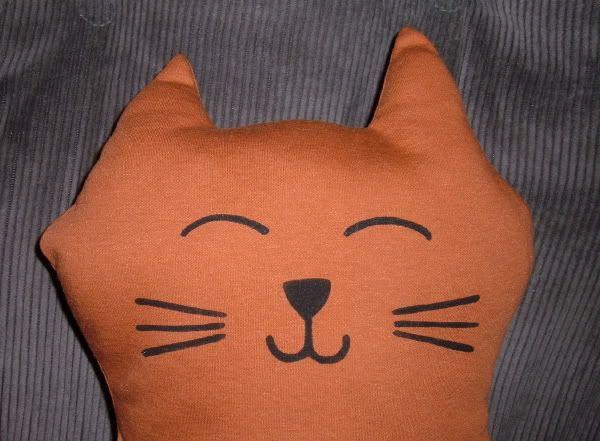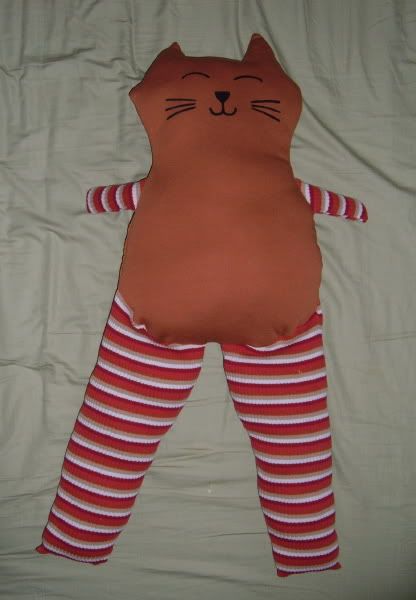 permalink | comments(1)
James and the Giant Peach
Friday March 17th, 2006 08:18 PM



I've been on a big stenciling kick. It's been a shirt a day for the past week.

more pictures...
.
.
.
.
.


permalink | comments(2)
Kurt Halsey & a cityscape
Tuesday March 14th, 2006 01:06 AM
Shirt #1 before: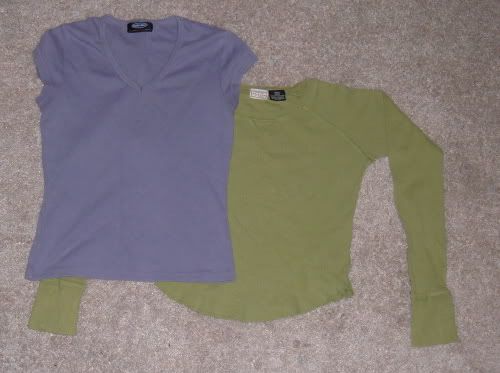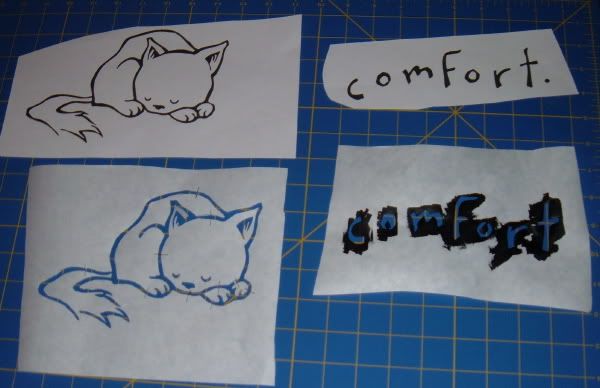 The green shirt was far too short so I cut off the bottom, sleeves and neck part, resewed the top part of the sleeves so they're even longer and then attached all of that tot he inside of the purple shirt.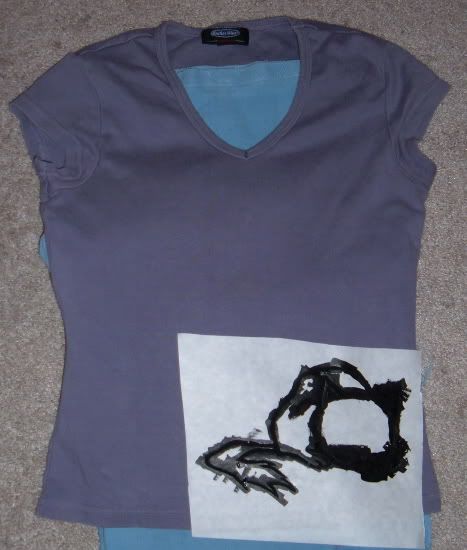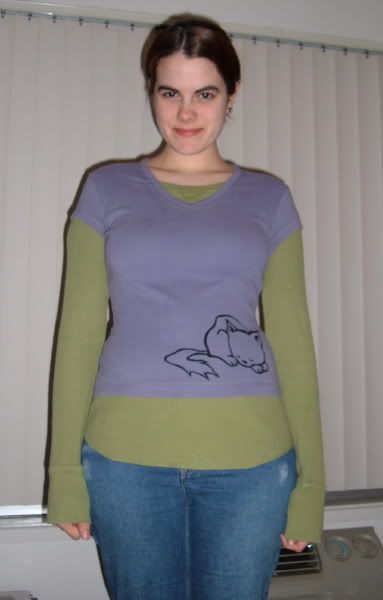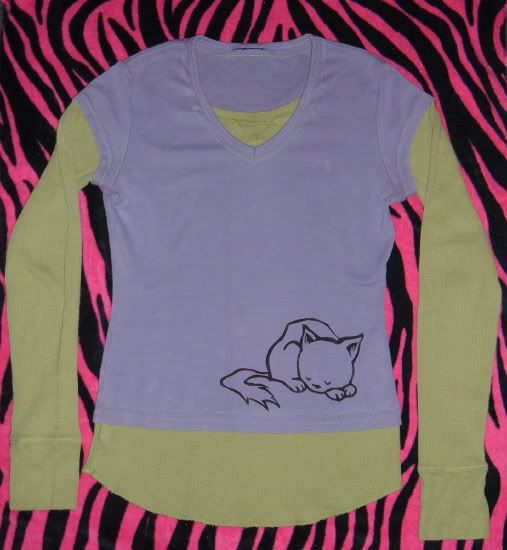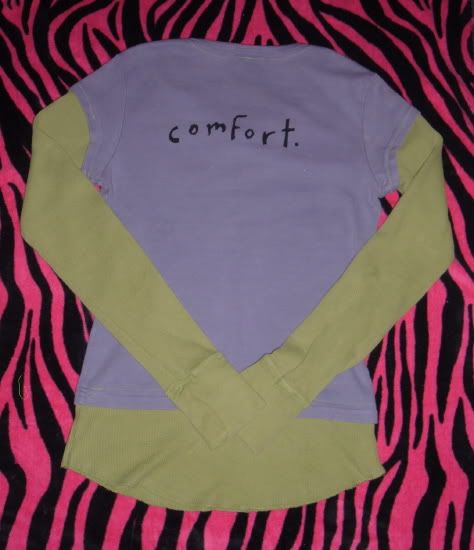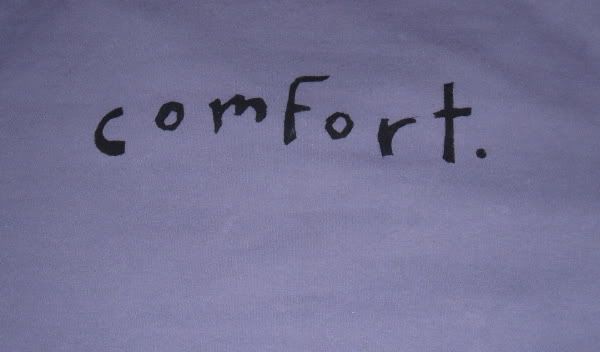 The second shirt before: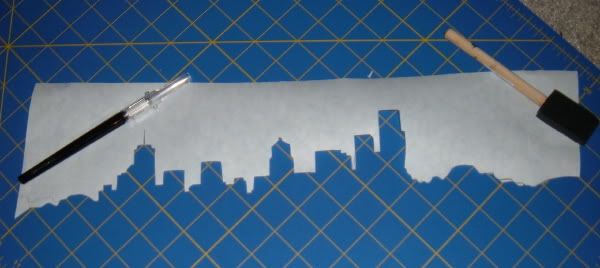 When I dyed the bottom part black I dripped a bit of dye in the sky part of the shirt.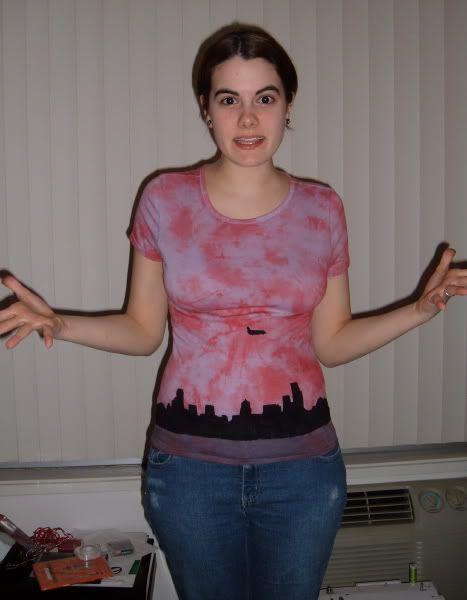 Airplane to cover the dye spot.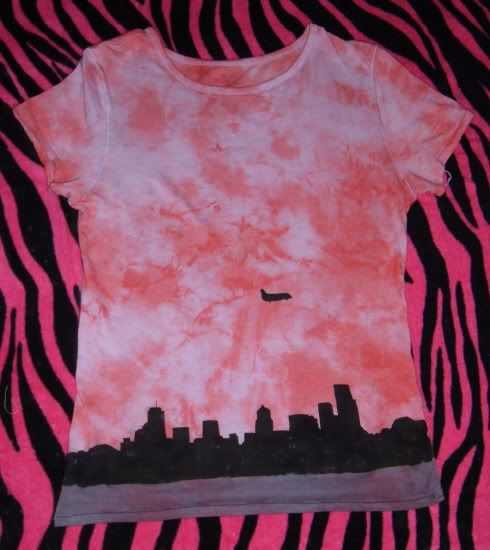 The stencil is still a bit wet so it looks splotchy :/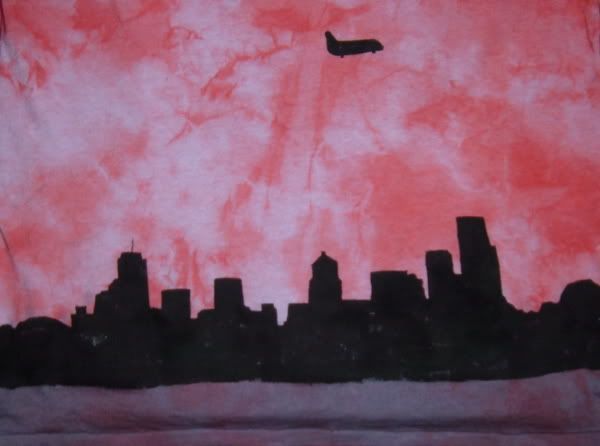 I tie dyed the whole shirt first, then dip dyed the bottom black then and then did the stencil.



permalink | comments(7)
Removable faces
Tuesday February 14th, 2006 02:05 PM
My furniture seemed boring...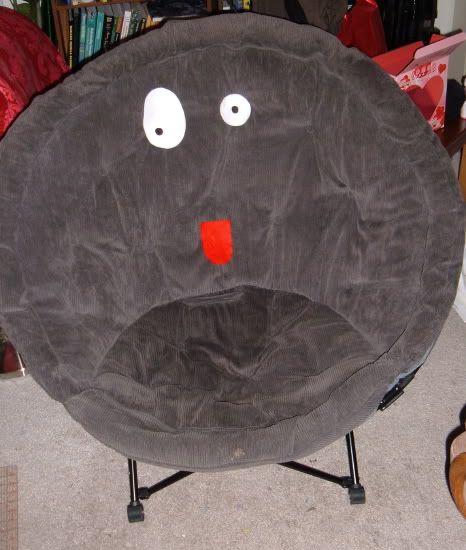 They're just scraps of fleece with double sided tape on the back. My boyfriend pointed out that velrco probably would have worked better (just put the stiffer, more plastic side onto the eyes and such, then they'd stick to most fabric covered things).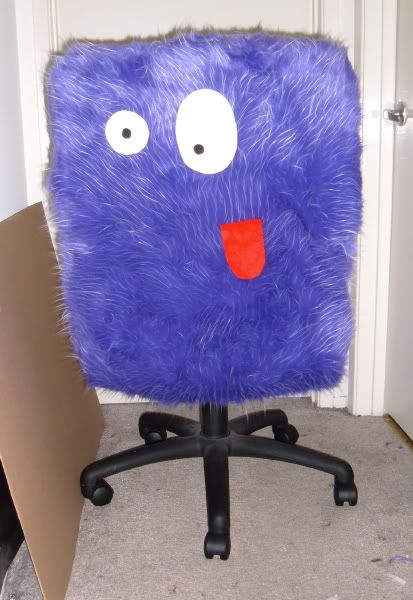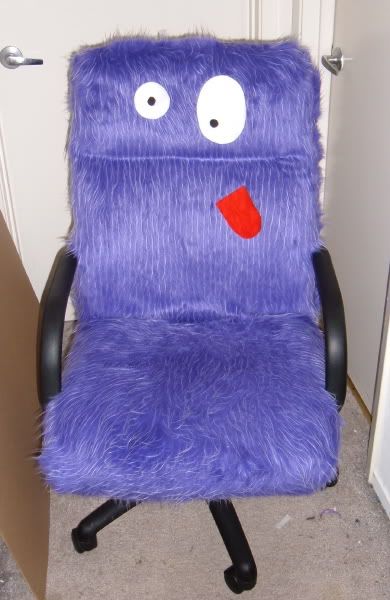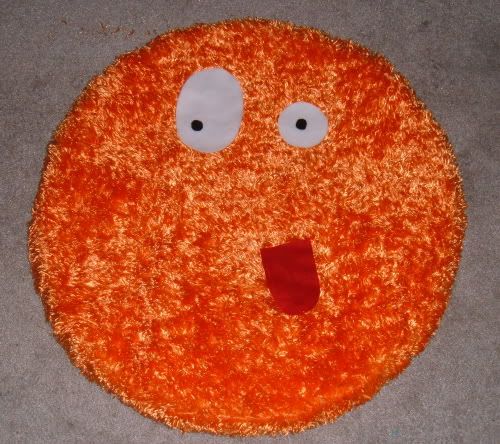 permalink | comments(4)
Spngebob Snuggle Bag
Thursday January 05th, 2006 06:20 PM
My 12 year old brother is really into Spongebob (still, thankfully since I bought this fabric to make a xmas gift for him 2 years ago and I just now got around to it).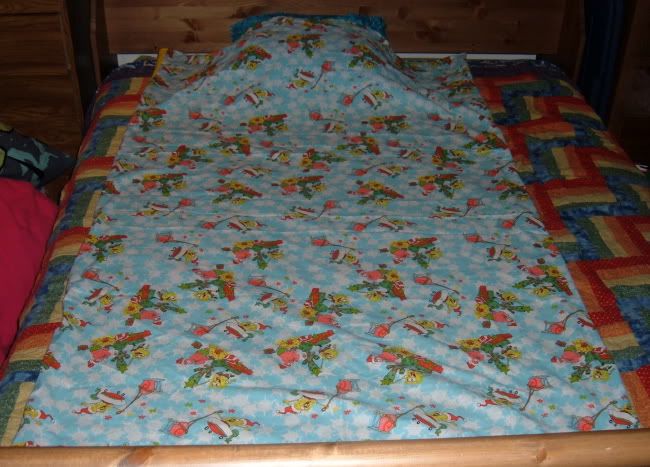 What the heck is a snuggle bag?...
It's like a sleeping bag, w/o a zipper on the side. You just snuggle down into it. I was originally making a normal 2 sided blanket and then decided not to sew up the last seam so that it would be a snuggle bag instead.

Cotton spongebob fabric on one side, soft and toasty fleece on the other.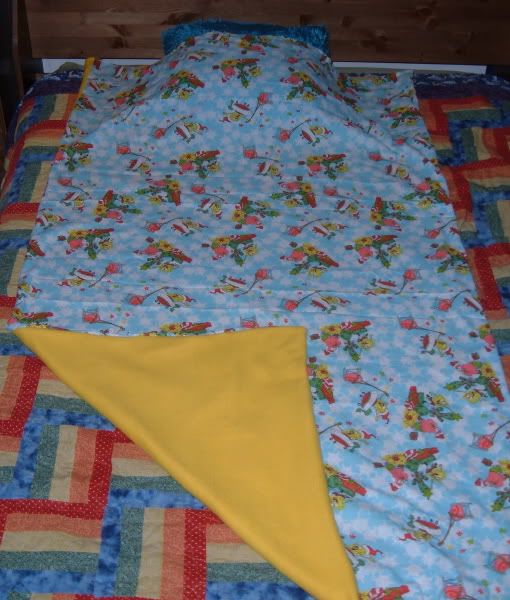 What the opening at the top looks like: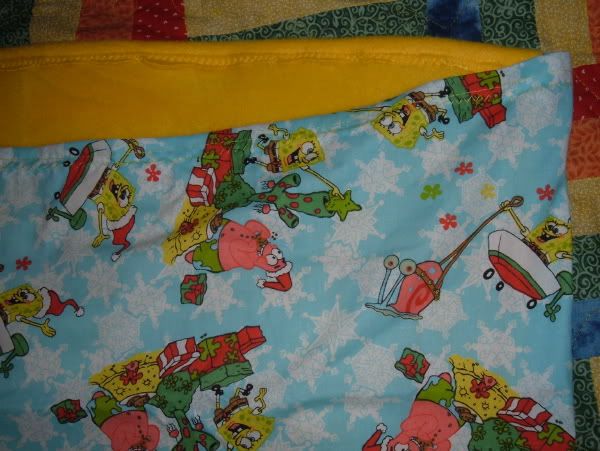 Of course I had to try it out to make sure it worked...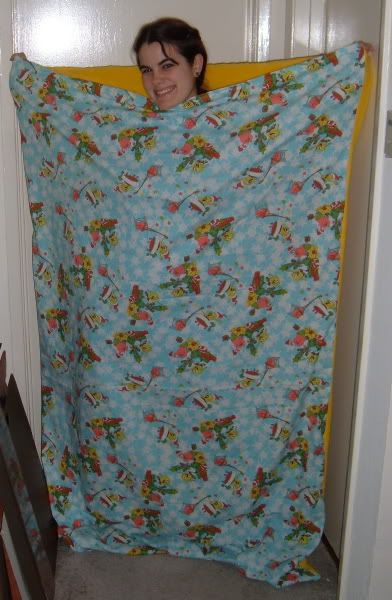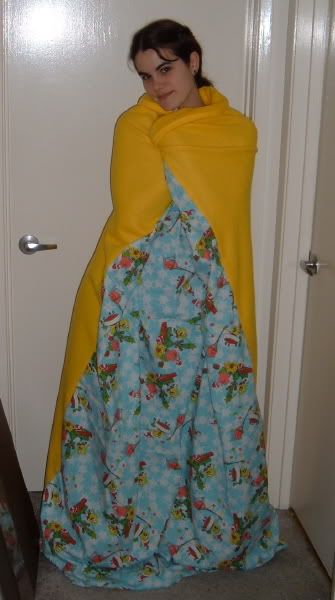 And finally, my dorky little brother enjoying it: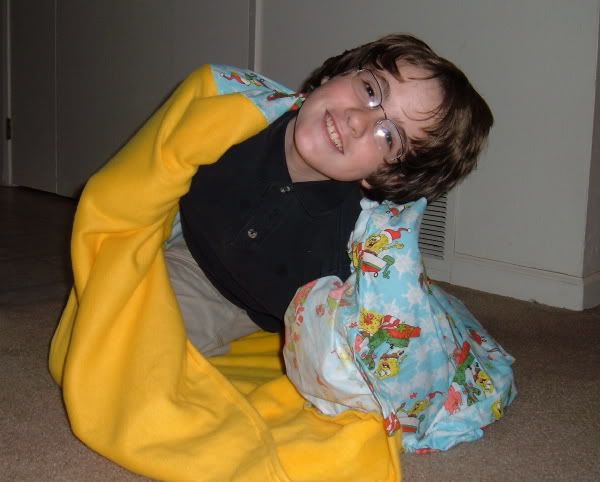 permalink | comments(5)
kitty cuddle pillows
Friday December 30th, 2005 03:11 PM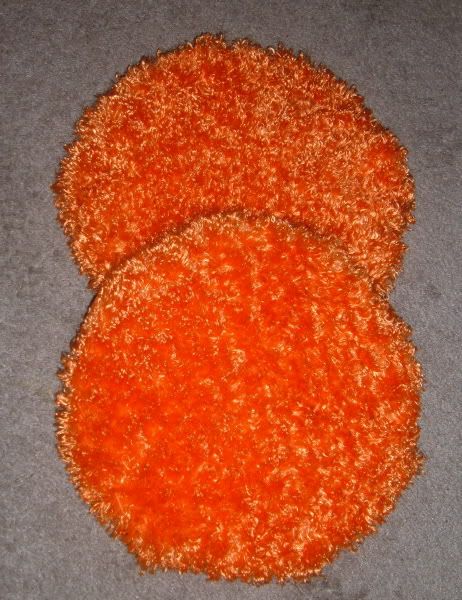 I was going to make a couple cat beds for my friend's cat's for xmas. Then she told me that she used to have cat beds for them but they just peed all over them. :( So I came up with this. They're pillows for them to cuddle up on with removable covers so she can easily wash them if they do decide to be evil and pee on them.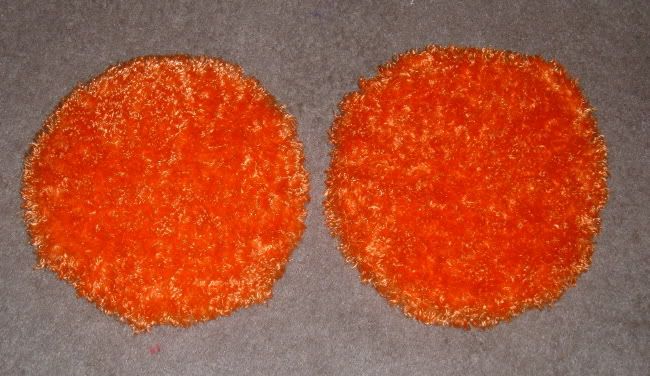 The opening w/velcro: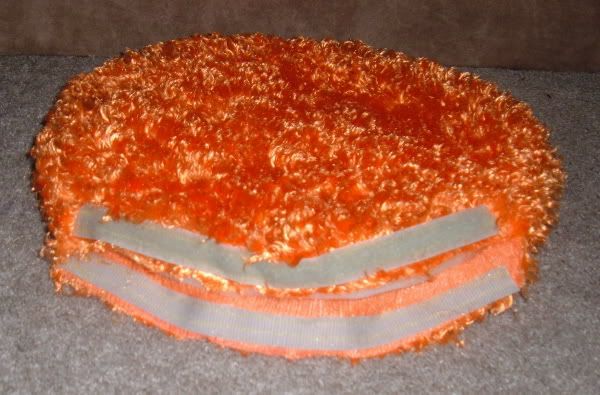 My cat not knowing what to think...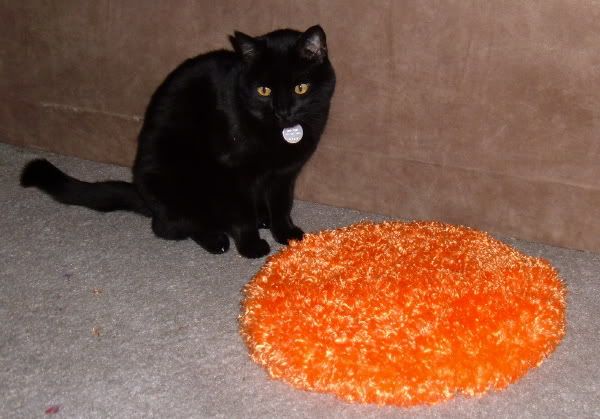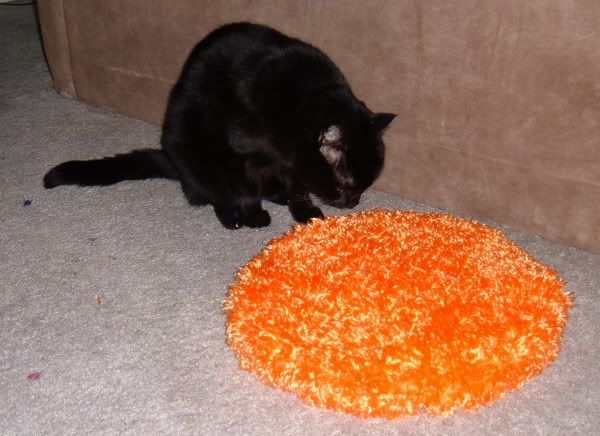 Zoom of the fuzzy fabric.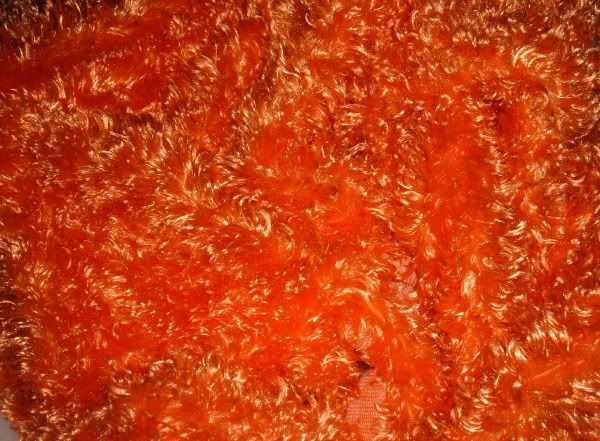 Her cats really liked them and bonus: they just happened to be the perfect size to work at a kitty condo cushion.


permalink | comments(1)