| | |
| --- | --- |
| Bookish by Jessica Reed: : Hot Hot Hot! | |
Written on July 31, 2006 1:24 PM
I never attached the word hate to summer until I moved to NYC. Coming from a much drier climate out west, the humidity coupled with the smell of a city street at high noon was enough to make me at times re-think why in the world I decided to move to such a crowded, stench-heavy, HOT place. At such desperate moments (and the entire month of August is, for me, a desperate moment), I like to dive back into some of the books that helped me fall in love with NYC and remind myself why, crowded-subway-cars-on-100-degree-days and all, itís such a brilliant place to live.
Auntie Mame by Patrick Dennis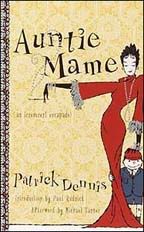 Oh, how I wanted (and still want) an Auntie Mame. Hers is a life I coveted, all weird parties, nonchalance in the face of poverty (at least the kind of poverty that forces a woman-about-town to take a job as a sales clerk or find a rich husband), and wild outfits more akin to costumes. This novel is New York City in Technicolor, and a lovely, funny slice of the city in the 1950ís.
(Also, the film version starring Rosalind Russell is a must-see.)
Franny and Zooey by J.D. Salinger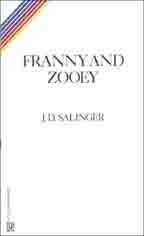 Though most call THE CATCHER IN THE RYE their first Salinger love, Franny and Zooey is by far my favorite. Iíve wanted to be Franny and date Zooey, though I have a feeling neither situation would have turned out well. The apartment the Glass family calls home always strikes me as the quintessential New York family apartmentóbursting with heavy wood furniture, shawls to wrap yourself up in for a good cry on the sofa, and lots of dust. This is a must-read.
The Bell Jar by Sylvia Plath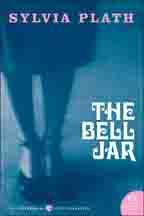 In middle school, my dream was to move to NYC and work at a fashion magazine while living in a womanís housing facility and wearing chic outfits that involved hats. True, this dream came about after I read THE BELL JAR, but it was a dream nevertheless (and one I may still harbor). What I find so brilliant about this novel is the way in which Plath took a young woman who was working towards the life she wanted, but still could not keep her demons at bay, and crafted her in such a way that, regardless of decade, location, or profession, most every woman can relate.
The New York Trilogy by Paul Auster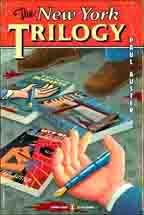 Before I moved to NYC, a friend joked with me that I would not be allowed out of JFK without having read this novel. New Yorkers for the most part love this book, and even if they donít they still hold it in high regard. Consisting of three literary mysteries that interlock, this classic has recently been printed as part of the Penguin deluxe series and features cover illustrations by the incomparable Art Spiegelman.
Bright Lights, Big City by Jay Mcinerney


What would a list about NYC novels be without one of the literary brat pack represented? Great fun to read and my favorite of all Mcinerneyís novels, BLBC is a good way for those who tend to shy away from drug-fueled all-nighters (or those who embrace them) to get a taste of that particular aspect NYC living. Good times!
As drug binges are always a great place to stop, hereís to hoping that youíre cool and comfortable wherever you are. Happy August.