Written on December 2, 2005 11:47 AM
Books make fantastic gifts. Unlike many things likely to be given this holiday season, they are relatively inexpensive, portable, and (hopefully) quite nice to look at. Yet selecting one can be tough as not just any book will be received with honest joy, and with so damn many titles to choose from, it can be difficult to find interesting, unique giftable tomes (very important. Many books do not make the best holiday gifts for the average reader. Self-help books wrapped up nice and neat so that you think you're getting a novel and come to find a diet book for example. A great gift book is fun and unusual. For godsake, give them something they will actually read or paw!).
That said, after numerous visits to bookshops, websites and blogs, as well as an eye-straining number of pages read, I present you with a list of suggestions of some of my favorite finds from the latter part of 2005:
For Kids (of all ages)
Noisy Outlaws Edited by McSweeney's


A wildly fun collection of stories from a diverse range of authors. Not at all surprising as it comes from the good people at McSweeney's, the cover becomes an envelope you can use for mailing in an ending to the Lemony Snickett introduction. A wonderful book.
For the Hipster
Still Lovers by Elena Dorfman



Photographs of singles, couples and yes, even families, with their life-like, full-sized generally-considered-to-be sex dolls.
For the Traveler
The City of Fallen Angels by John Berendt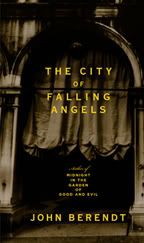 A decade after his phenomenal bestseller, Midnight in the Garden of Good and Evil, John Berendt returns with another journey into the world of the mysterious and eccentric that inhabit beautiful places—this time, Venice, Italy.
For the Curious One
Spook by Mary Roach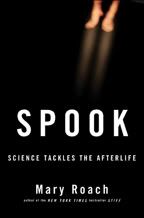 The logical book to follow her fantastic Stiff, Spook is a witty examination of ideas and theories regarding the afterlife.
For the Outdoor Poet
The Singing Fish by Peter Markus (powells.com)


A small press publication of poetic short short fiction dealing with, among other things, mud and fish.
For the Crafter
Holiday Knits by Sara Lucas and Allison Isaacs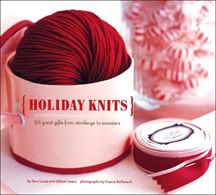 A nice, simple knitting book filled with ideas for giftable projects. Drop the recipient a hint for next years pay back by bookmarking your favorite project.
For the (Morbidly Inclined) Creative one
Three Incestuous Sisters by Audrey Niffenegger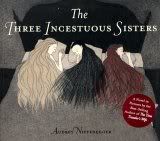 This novel in pictures created some time before her bestselling novel The Time Traveler's Wife is simply a gorgeous book, inside and out.
For the Manic-Depressive
My Prescription for Anti-Depressive Living by Jonathan Adler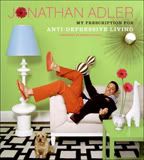 My heart palpitated with joy when I first opened this book. Filled with brilliant ideas for making your little corner of the world a happier place to be, this has to be one of the best "coffee table" books to come along in years. Not only is it lovely to look at, but it's compulsively readable as well.
For the City Dweller
The Works by Kate Ascher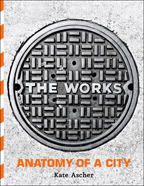 A sort of textbook on the workings of city systems, this takes you behind the scenes above and below ground. Although specific to NYC, the book would be a great gift for any big-city dweller or lover.
For the Intellectual
Penguin Great Ideas series (penguin.com)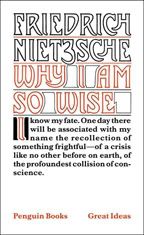 Each book in this series of 12—classics of thought and ideas—come beautifully packaged with type-driven covers and clean design. Some of the titles include Why I Write by Orwell, On Natural Selection by Darwin and Common Sense by Paine.
For the Easily Distracted
The Heart is Also a Furnace (powells.com)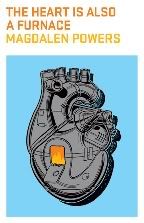 Another small press publication, these short short sharply written fiction pieces are perfect for quick reading. Support small press writers and publishers!
For the Literature Snob
Veronica by Mary Gaitskill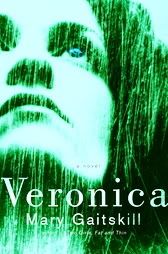 The long anticipated new novel from lit's "bad girl." Gaitskill's sharp prose and interesting characters make for a standout novel. Was a finalist for this year's National Book Awards.
For the Historian
Post War by Tony Judt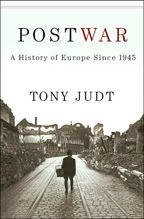 A massive and very complete history of postwar Europe—East and West—by renowned historian Tony Judt.
For the Serious Foodie
The Seasoning of a Chef by Doug Psaltis with Michael Psaltis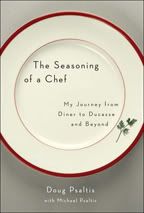 The memoir of chef Doug Psaltis (written with his twin brother) showcasing the path from his grandfather's Queens diner through his stint at the famed French Laundry in California and beyond.
…and I could go on and on. But, in consideration of time and space, I'll abruptly end here with the simple request that you do your part to keep the world reading. Give books, talk books, donate books.
Happy Holidays…see you in 2006!
firstbook.org
rif.org (Reading is Fundamental)