| | |
| --- | --- |
| Bookish: Love Will Tear Us Apart, Again. By Jessica Reed | comments (5) |
Written on January 31, 2006 9:24 PM
I'm not going to speak for or against that wacky February holiday people either love or love to hate. They way I look at it, at least there's free chocolate being thrown around the office in an otherwise celebratory-free month (ok, President's Day, but come on). But I will say that I find it a rather boring holiday, one where an emotion as complex as love is paled into a sugary-sweet handful of candy hearts. It ignores the beautiful, ugly, painful, fantastical, frightening, tender, humorous, and brilliant things that make love, love.
These books, on the other hand, do not.
Love in the Time of Cholera by Gabriel Garcia Marquez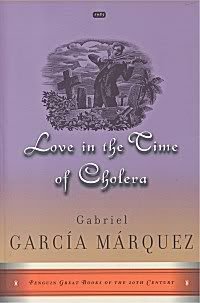 Better known than many of his other works, and definitely an easier read than "100 years of Solitude," Cholera is the quintessential love story, a romantic, rich, and complex tale that is so lyric and enthralling, you smell what the characters smell, hear what they hear. Spanning decades, the story centers around the lives of Florentino Ariza and Fermina Daza and their unconventional courtship.
The Beautiful and the Damned by F. Scott Fitzgerald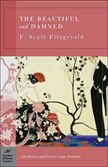 Anthony and Gloria are a young, beautiful married couple. Anthony and Gloria love to drink. And fight. And drink. Sound familiar? Considered heavily autobiographical, Fitzgerald's depiction of jazz age New York and young love fraught with tension makes for a fantastic read. It's not quite up to Gatsby brilliance, but it is entertaining as hell, and has one of the best titles in all of literature to boot.
Winner of the National Book Award by Jincy Willett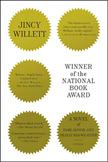 A dark and comic take on the love triangle (among many, many other things), this is the story of Dorcas, a librarian, her sister Abigail, and the effects on both of their lives when a narcissistic writer named Conrad Lowe enters with dramatic flourish. Told during a blizzard blanketing Rhode Island, this novel is wonderfully written in Willett's unique and immensely enjoyable voice.
The Collector by John Fowles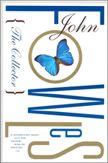 Written in 1963, Fowles' first novel is the story of a butterfly collector obsessed with a beautiful art student. Called the first modern psychological thriller (at least according to the back copy of the book!), this well-paced, odd, disturbing story deals with the darkest side of adoration and has a genuinely surprising ending.
Ariel: The Restored Edition by Sylvia Plath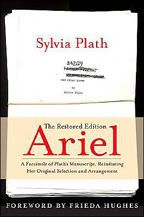 No one would argue that Sylvia Plath and Ted Hughes were in love. Of course, no one would argue that their marriage was not fraught with tension, arguments, betrayal and the depression that ultimately claimed Plath's life as well. Ariel was the last collection that Plath wrote—it was published after her death—and the despair and confusion that she felt regarding Hughes is vividly clear in many of the poems, some of which Hughes removed from earlier publications. This edition brings together the original manuscript as Plath wrote it, along with a wonderful introduction by Freida Hughes that remains one of the most aching things I've read in ages.
And on that uplifting note, Happy February, however you choose to celebrate it!